February 2018 Erotica Group show
The syntheticXS crew hung out, digging the scene at the hive gallery premiering Mark Beachum's Venerea pin up.
V, Ryo and Mark made a night of it chewing concepts for upcoming film/manga/comix projects!
A good time was had, Mark reestablished contact with Nathan, we met a bunch of eclectic talented artists and got some behind the scene pix for posterity!
…We talked with Nathan about somewhere around the corner teaming up to do video featurette documentaries on the gallery and it's residents so stay tuned!
If you are in downtown Los Angeles during gallery hours, stop by and check out the show there are a wide variety of sensibilities and for collectors the prices are very accessible for both originals, books and prints.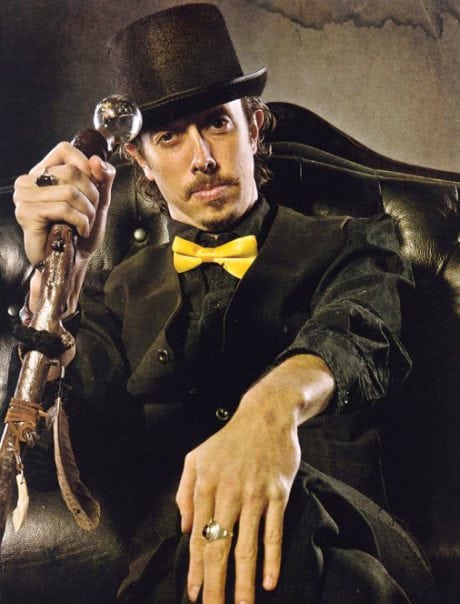 Founded in Spring of 2005, The Hive Gallery and Studios is a truly unique and vibrant gallery/studio experience. It is a virtual think-tank, buzzing with 5 featured artists a month, two full galleries, 25 working artists, and an artist-made item store. One of the longest standing galleries on the Downtown Art Walk, the Hive is on the forefront of establishing the Los Angeles Metro area as a world-wide art mecca. In addition, the gallery serves as an arts community hub, holding various fundraising events, and gallery programs such as yoga, figure drawing, private movie screenings, and more,
Fundamental to The Hive Gallery's vision of creating a thriving community of artists, is its opening monthly art show. " We seek to break down the quiet, traditional, art-on-white-walls, viewing experience and create a gallery atmosphere that is as equally alive as it's artwork." Openings usually include 5 featured artists, up to 100 group show artist, live painting, and more.
The art featured in the gallery leans toward neo-pop illustration in nearly all mediums that are highly crafted and affordable. Artists that show at The Hive have proven their dedication to the community by consistently producing high quality work on a month to month basis. Frequent monthly shows encourage the participating artists to fine tune their craft, develop new communication forms, and experiment with particular styles, imagery, and techniques.